Betting with Bitcoin is easier than ever before. There are literally hundreds of websites out there that will accept Bitcoin deposits and get you on a table in mere minutes.
However, this does lead to the problem of having to decide which of these websites is right for you. After all, with so many crypto poker sites out there, there are bound to be a few that are simply not of a good quality. For this reason, we have gone ahead and listed 7 of the best Bitcoin and crypto poker sites out there.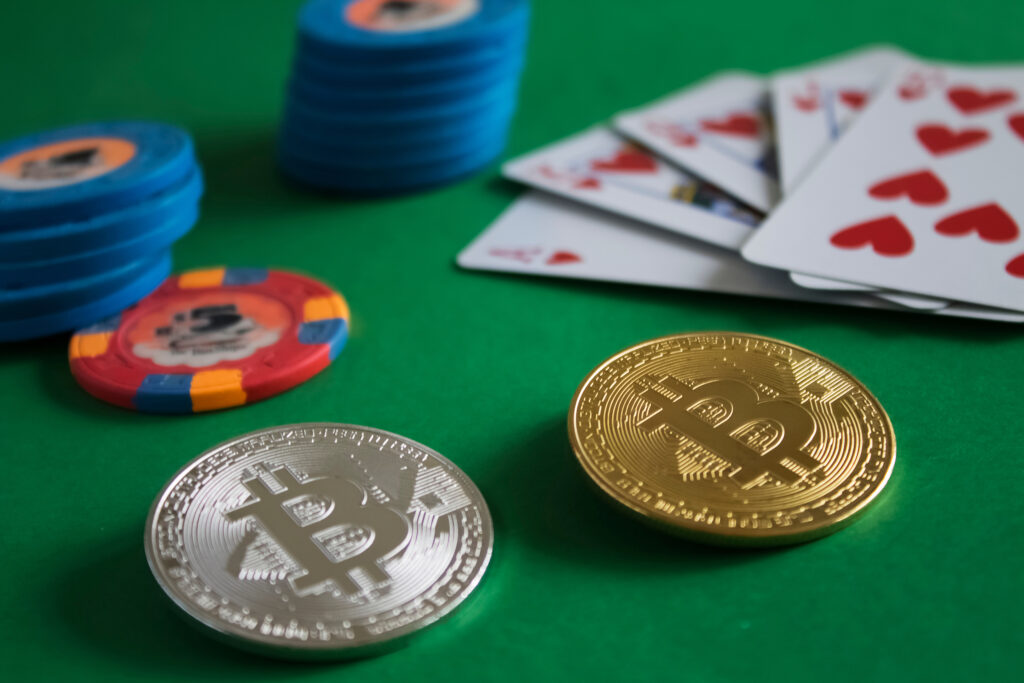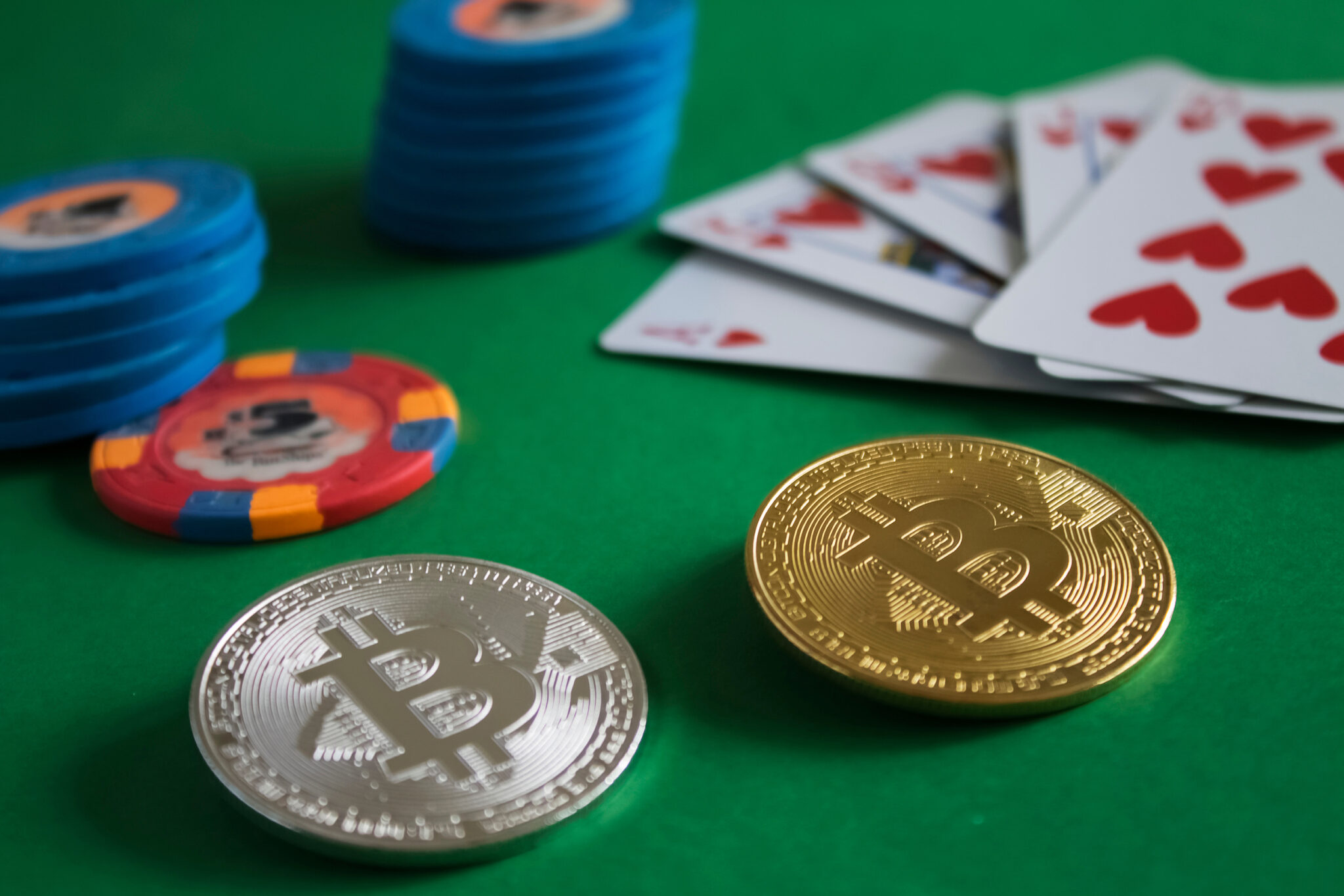 1. Ignition Poker
Ignition Poker is one of the most well-known online poker rooms in the world. It accepts deposits in fiat currency along with Bitcoin, and it takes you just a few minutes to find a table and start playing.
Depositing crypto is easy, the tables always have players, and withdrawals are quick. However, do remember that due to the fact that it accepts fiat currency, the platform is heavily regulated.
This means that you may not be able to register on the website unless your country (and in the case of the US, your state) is supported.
You can sort the rooms based on buy-in level, the limit, and various other factors. This gives you a lot of control over the stakes that you want to play at and makes Ignition great for beginners as well as advanced players.
2. Cloudbet
Those that are heavily into gambling with crypto will already be aware of Cloudbet. This is a platform that is dedicated to providing games with cryptocurrency at stake. As such, the deposits and withdrawals are near-instantaneous.
Cloudbet has thousands of games for you to choose from. Whether you want to play poker, blackjack, or bet on sporting events, Cloudbet has you covered.
Cloudbet allows you to deposit and withdraw numerous cryptocurrencies, including all the major ones. The bet limits are very high, so those that like to risk big money will like the platform very much.
While you cannot filter the games in a similar fashion to Ignition Poker, there are a lot of different poker games for you to choose from. You can select the one whose rules suit you the best, and you are free to switch between games whenever you want.
3. BetOnline
BetOnline is another platform that is not crypto-exclusive but does accept cryptocurrencies as a form of payment.
The website allows you to play poker along with many other games. They have a fully-featured suite of poker games ranging from low to very high stakes. Once you deposit your crypto, it is converted to USD and you can sit at any one of the available tables.
What sets BetOnline apart from the competition is its mobile app. The user interface is incredibly simple and easy to use, but it still lets you do everything that you can do on a computer. This makes BetOnline perfect for players that want to gamble on the go.
Just remember that the website does not allow you to play anonymously. Your username and your balance will be visible to other players when you sit at the table. Those that are overly concerned about their privacy may want to avoid BetOnline as a result.
4. 7Bit Casino
The fourth entry on our list is the 7bit Casino. This is one of the oldest crypto poker sites, and the quality of service is still exceptional.
Providing thousands of provably fair games, 7Bit Casino is crypto-only, meaning that you cannot deposit fiat currency. Currently, the platform supports Bitcoin, Litecoin, Dogecoin, Ethereum, and Bitcoin Cash.
Just remember that if you are from the US or the UK, you will not be able to play on the platform. However, those from other countries will have no trouble getting started. Registration takes less than a few minutes, and the withdrawal time is as quick as the deposit time.
When it comes to poker, there are tons of games, each of them different from the other in some minor way. This allows you a lot of freedom to play poker the way you want, and risk only the amount of money that you are comfortable with.
5. Intertops Poker
Intertops is one of the biggest names in poker. It accepts fiat as well as Bitcoin deposits and is the ideal site for competitive players.
Intertops has a large selection of tournaments for you to choose from. Whether you are a beginner or an advanced player, you will be able to choose a tournament that is right for your skill level.
However, casual players will not be left behind on Intertops either. You can download their app for your PC or play from the web browser. There is even a robust mobile app that you can use to play when traveling.
Intertops, despite being a competitive-focused website, actually has a lot of low-stakes tables available. As such, beginners who want to learn and better their skills will find themselves right at home on the website.
Sadly, Intertops is not very popular. As such, it is possible that you are not able to find full tables at odd times of day (e.g. early in the morning).
6. 1xBit
1xBit is not exactly the best poker site. You can play poker on it, and you will be able to find tables at any time of day. After all, there are over 150 different poker games for you to choose from. However, 1xBit is perfect for those that want to access a large selection of games along with poker.
While the poker part of the website is serviceable, 1xBet offers a complete sports betting package (along with numerous other casino games). As such, if you are not in the mood for poker, you can bet on your favorite football team instead. Or, you can hit the blackjack tables (or try your luck by spinning the roulette).
1xBit is crypto-only, meaning that deposits and withdrawals are almost instantaneous. If you run into any problems, then there is no need to worry as 1xBit has some of the best customer support teams on this list too.
7. Americas Cardsroom
The biggest problem that people have with Americas Cardsroom is the extremely-high withdrawal fee. Thankfully, that doesn't apply to crypto payments, making the platform great for those that like to gamble their Bitcoin.
While the interface of the website is slightly outdated, the quality of the games more than makeup for it. You can play at any stakes, and the competition is known for being a little easier than other websites on this list!
Bitcoin & Crypto Poker FAQs
Let's take a look at a few common questions that people have when it comes to Bitcoin and crypto poker sites.
How do Bitcoin Poker Sites Differ From Each Other?
Bitcoin poker sites are either exclusive to crypto or accept fiat payments as well. Those that are exclusive to crypto usually use your crypto directly to gamble on the tables.
Websites that accept both fiat and crypto payments will convert your crypto to another currency (usually USD) that you will be able to then use to bet.
If you are using a website that accepts both Bitcoin and fiat currency, make sure that the conversion rate offered is acceptable. There is no point in paying hidden deposit fees, is there?
Are Withdrawal Times Different For Websites That Accept Bitcoin and Fiat Currency?
One of the best parts of crypto-only poker sites is the withdrawal time. You receive your funds in just a few minutes (a withdrawal time of over 20 minutes is considered slow).
However, those that accept fiat payments are usually much more regulated (and often much more established). As such, withdrawals can sometimes take more time. Most websites advertise withdrawal times of less than 24 hours, and reputable poker sites hold well to that rule.
Are There Risks Involved With Non-Anonymous Tables?
You may have noticed that some platforms do not allow you to sit at a table anonymously. Usually, there are no risks involved in using such platforms. Just because your username is visible, doesn't mean that the site is sharing your data with other players.
If you want to be on the safe side, it is best that you create a username that does not divulge any of your personal data. Once you create your account, you should analyze your profile and remove anything that may tell a visitor details about your personal life.
Conclusion
We just went through 7 of the best Bitcoin and crypto poker sites available on the internet. Some of them only accept payments in crypto, while others accept both fiat and crypto payments.
The best poker site for you is the one that can most adequately fit your needs. If you are a casual player, you may want to choose a website that offers a lot of low-stakes tables, and maybe a mobile app. If you are a competitive player, you should go for a website that has the best tournament selection instead.
Just remember to make sure that the website that you have selected operates in your country and/or state. There is no point in going through the registration process only to discover that you cannot play in the end!