Bitcoin isn't just a conversation starter anymore, it's slowly emancipating into a recognised store of value. Apps like Coinbase make it extremely easy to buy Bitcoin, but where can you store it after you've purchased it? In this guide, I'll be showing you the most popular and secure Bitcoin wallets which you can use on an iPhone.
What makes a good mobile Bitcoin wallet?
There are a few main aspects we look for in a Bitcoin wallet, but as you can imagine, the most important is security. One of the major hurdles for people with Bitcoin is that they don't think it is secure. In reality, it's extremely secure if you take the correct precautionary steps and get a good wallet to store your Bitcoin in. Here are some of the main features to look at when assessing a Bitcoin wallet:
Security
Ease of use
User control
Design
Best Bitcoin Wallets for iPhone
I won't ramble on any longer about it, I'm just going to go straight in and show you some of the best Bitcoin wallets you can download for iPhone free, today.
1. Blockchain Wallet
By far the most popular Bitcoin wallet for iPhone is Blockchain. They're well known for supporting airdrops like the Bitcoin Cash hard fork as well as being super reliable. the app is simple to use and has a good level of functionality, you can even use a customised fee rate when you send Bitcoin. I also like how instant the app is, as soon as the Bitcoin transaction is on the network, it shows in your account.
Download the Blockchain Wallet App on the App Store
2. DropBit Wallet
DropBit is a fairly new mobile Bitcoin wallet for the iPhone, but it's quickly gaining traction within the industry due to having unique user experience features such as being able to send Bitcoin to people by SMS or Twitter.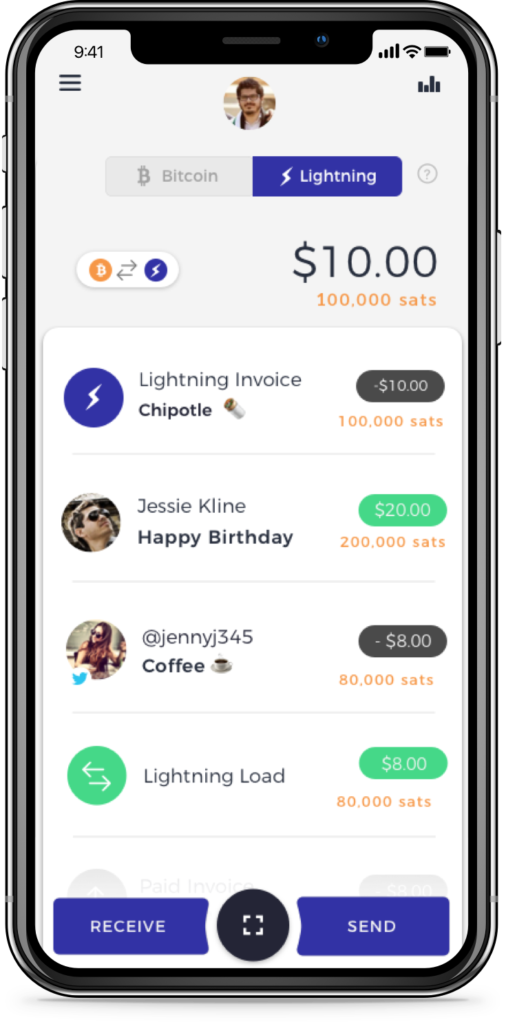 Download the DropBit App on the App Store
3. Coinbase Wallet
As one of the most popular crypto apps in the world, it comes as no surprise that Coinbase offers a great Bitcoin wallet. In fact, Coinbase offers two Bitcoin wallets; one in the main Coinbase app and one as a separate app which has more functionality. If you're looking to buy Bitcoin as well as store it, you should probably sign up on Coinbase.com and then download the app.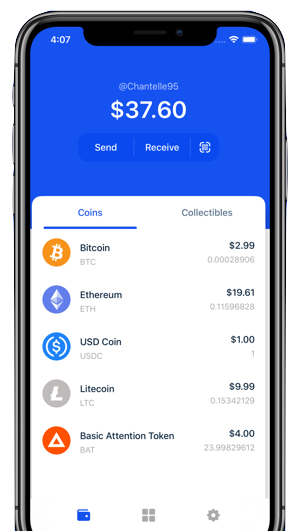 4. Bread Wallet
Bread Wallet is a great alternative to any of the aforementioned for storing your Bitcoin on an iPhone. It's regarded as a safe Bitcoin wallet which even gives you access to your private keys, meaning that you are in control of your own funds. The other thing I really like about this wallet is the design, it looks great and captures the true essence of Bitcoin; simplicity.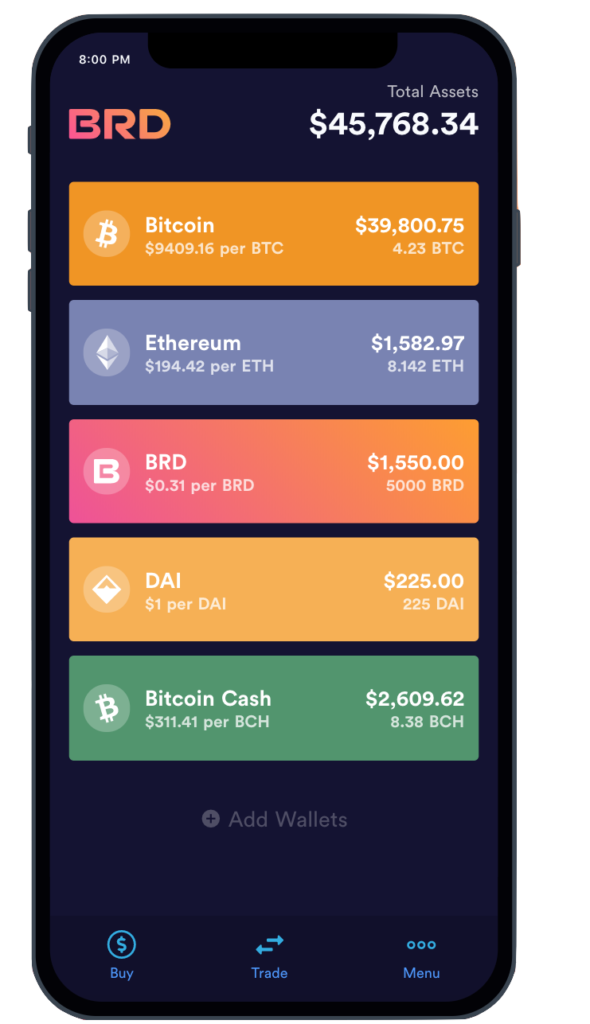 Download Bread Wallet App on the App Store
5. Exodus Wallet
Coming in at #5 is the Exodus crypto wallet. This is another one of my personal favourite Bitcoin wallets I have installed on my iPhone. The main upside of using Exodus above any of the other wallets mentioned in this article is that it is really user-friendly. The design is incredible. Like the others, this app is also 100% free to download and use and can also hold other cryptocurrencies apart from Bitcoin.