On December 16, Bittrex announced that they will list 4 Tezos (XTZ) trading pairs on both the Bittrex and Bittrex Global cryptocurrency exchanges.
The announcement, posted by the Bittrex team highlights that they began accepting deposits for XTZ on Monday 16 Dec and that "Customers will be able to trade on the XTZ-BTC, XTZ-ETH, XTZ-USDT and XTZ-USD markets on Tuesday, December 17 at 10:00 AM PT."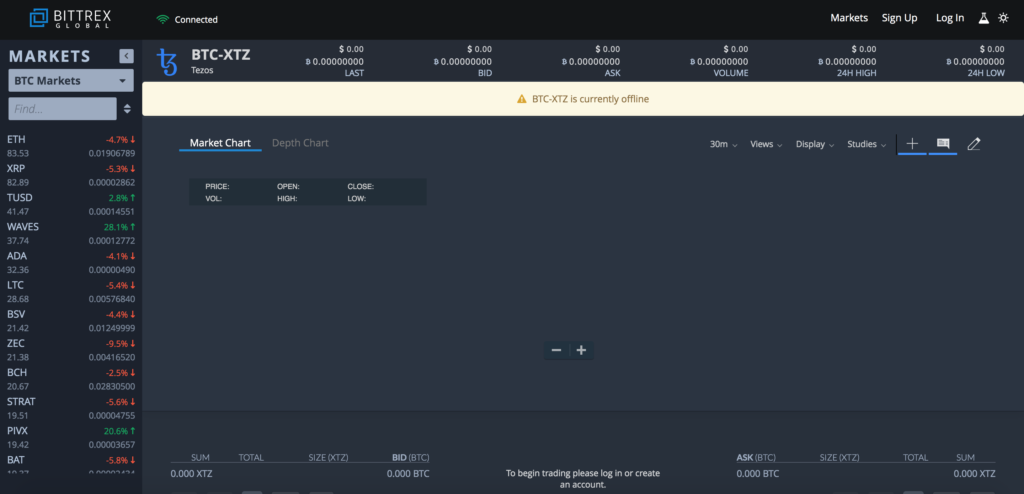 What is Tezos?
Tezos (XTZ) is a Proof of Stake cryptocurrency which aims to solve one of the most prevalent issues within the cryptocurrency industry; governance. Tezos (XTZ) appears to be increasing in popularity after recently being listed on several major exchanges including Binance & Coinbase.
The price of XTZ has risen by almost +200% since November lows.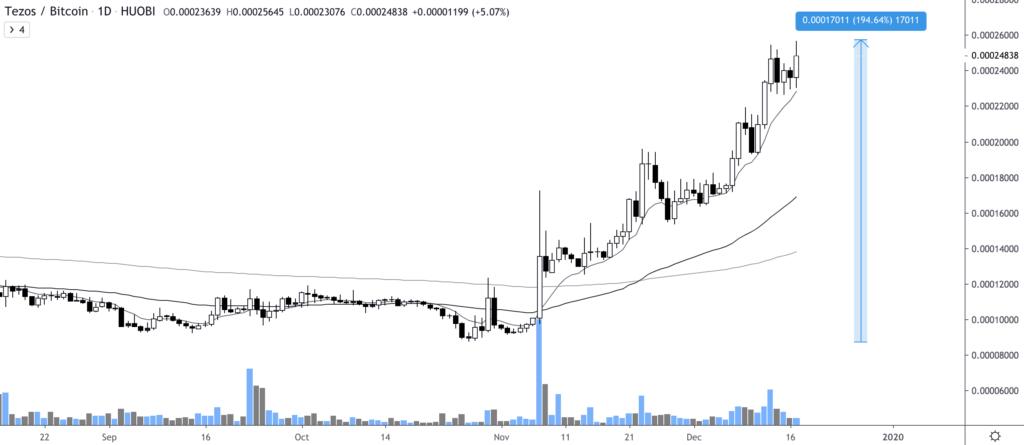 Exchanges Staking?
Some speculate as to the reason for this large increase in the price of Tezos being that exchanges may be purchasing the asset to offer staking services to their customers, although this is not confirmed.
In a statement released on Dec 11, Kraken Digital Asset Exchange announced that they will be offering a simple staking solution where holders can receive a total of 6% per year on their staked balance. Many see this as a bullish factor as it somewhat mirrors dividends with stocks, a well-known form of passive income.
If you would like to purchase Tezos (XTZ), you can do so securely on Coinbase.com.