Coinbase began as a simple cryptocurrency exchange. However, it is now much more than that, and it can essentially function as your financial hub if you are someone who mainly transacts in crypto. Not only can you exchange crypto on Coinbase, you can store it, earn it, accept crypto payments, and even apply for the Coinbase card.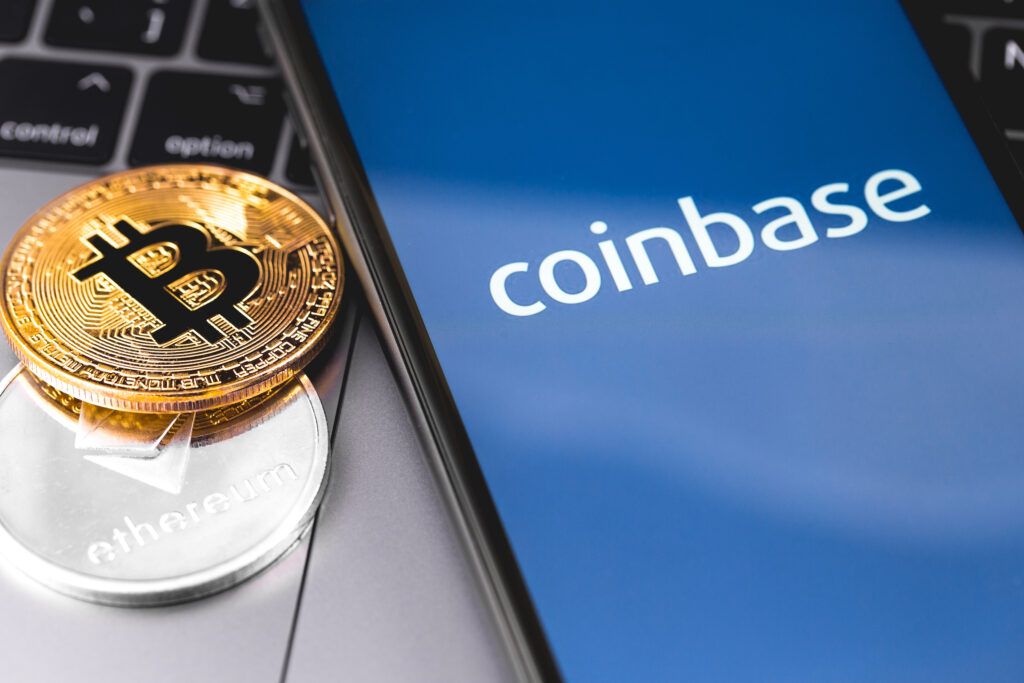 As such, for someone who uses Coinbase as their main cryptocurrency service, it can be a huge pain if they are unable to access the website. If you are one of those people, then we have listed 3 things that you can try to fix the problem. We will begin by making sure that the problem is on your end, and not theirs.
Check if Coinbase Itself is Working Properly
The first thing that you need to do is to make sure that the problem is with you/your account, and not Coinbase in general.
Coinbase, despite its large size and legitimacy in the crypto community, is actually quite prone to downtime. Its servers are still not strong enough to handle the massive increase in traffic when Bitcoin becomes more volatile than usual (and everybody rushes to their computer screens).
As such, there have been many instances when the website has shut down. Your job here is to check whether Coinbase is still up. Here is how to do that:
Visit the Coinbase Status Page
Coinbase has a dedicated status page that can help you check whether the website and all of the services that it offers are still working.
Apart from checking the website itself, you can check to see if all the other features such as the 2FA, the various payment methods, Customer Support, and the mobile apps are working properly.
The same status page can also tell you about all the problems that Coinbase has had over the past few days, and whether there is any maintenance planned that may lock you out of using the service in the near future.
You Can Also Use Other Downtime Checkers
Although the status page will provide you with the most complete picture of Coinbase services, there are other services that you can check to see if any website is down.
A simple Google search will reveal a ton of these websites. One of our recommendations is Downdetector. Downdetector not only tells you whether Coinbase is up and running but also lets you see the total number of reports over the last 24 hours and past issues that have been resolved.
Troubleshooting the Coinbase Mobile App
It is possible that you only use Coinbase on your phone. After all, the platform does have a robust mobile app that you can use to do pretty much anything. It is possible that only the mobile app isn't working, while the rest of the service is.
In order to check that, you should first head to the Coinbase status page as outlined above and check the status of the mobile apps. If it shows that the mobile apps are working, then you can try the troubleshooting methods below:
Check Your Phone
If the Coinbase app is not working, here is a list of things that you should try to fix it:
Restart your phone.
Make sure your internet connection is working properly. Remember that Coinbase uses a huge amount of bandwidth, so you will need a high-speed connection.
Try updating the app.
Log in to your Coinbase account once again.
If all else fails, try uninstalling and then reinstalling the Coinbase app.
Consider Seeking Help From Coinbase
If you normally use the Coinbase website and have recently switched to the Coinbase app, you may be having trouble getting some of the features to work. In that case, you should look at the Coinbase App Troubleshooting guide.
The guide can help you set up new payment methods, 2-factor authentication, and give you tips on how to get the most out of your mobile app.
If all else fails, your last resort is to contact the Coinbase support directly. However, like the service itself, support inquiries can take a while before they are answered, especially during times of heightened interest in cryptocurrencies.
Check to See if Your Account is Under Restrictions
This is if you are still able to log into your account and everything seems to be working as normal, but you are not able to perform select functions.
The thing about Coinbase is that it needs to comply with state, national, and continental regulations (in the case of the European Union). As such, it may require data from you in order to grant you access to its services.
Of course, your account may also be restricted after you use your Coinbase account to violate their Terms of Service (or break the law).
How do I Know if My Account is Restricted?
Whenever your account is restricted, you are notified in one way or the other. Whenever you try to perform the restricted action, chances are that Coinbase will let you know why you cannot do it.
You may also receive an e-mail warning you that your account will be restricted, and an e-mail after the restriction is in place.
How do I Get the Restriction Lifted?
If your account is restricted because you need to provide additional information, then you will have no option except to provide that information. The Coinbase team has themselves admitted that they need to be better with user communication, so it may be up to you to find out what information you need to provide.
If your account was restricted because you violated the Coinbase Terms of Service, then you will probably not be able to get the restriction lifted. However, you will still be able to withdraw the funds that you own, as you do have a legal right to them.
Conclusion
Unfortunately, despite being one of the most feature-rich crypto platforms out there, reliability is not one of Coinbase's strong suits. As such, if you find that it is not working, it is best to first make sure that the problem is on your end.
Once you do that, you should either troubleshoot your mobile app (if you are using Coinbase on mobile) or check to see if your account is under restrictions of some sort. That is about all you can do on your end.
If your problem is still unresolved, it is best to wait for a few hours to see if it fixes itself. If it doesn't, it's time to message the customer support!