Cryptocurrency is booming, and it seems to be on the verge of breaking into the mainstream financial system. As the adoption of Bitcoin and various Altcoins increases, more and more people are looking to work in this bustling new industry.
However, the demand for workers is increasing even faster, leading to some amazing opportunities in the world of crypto.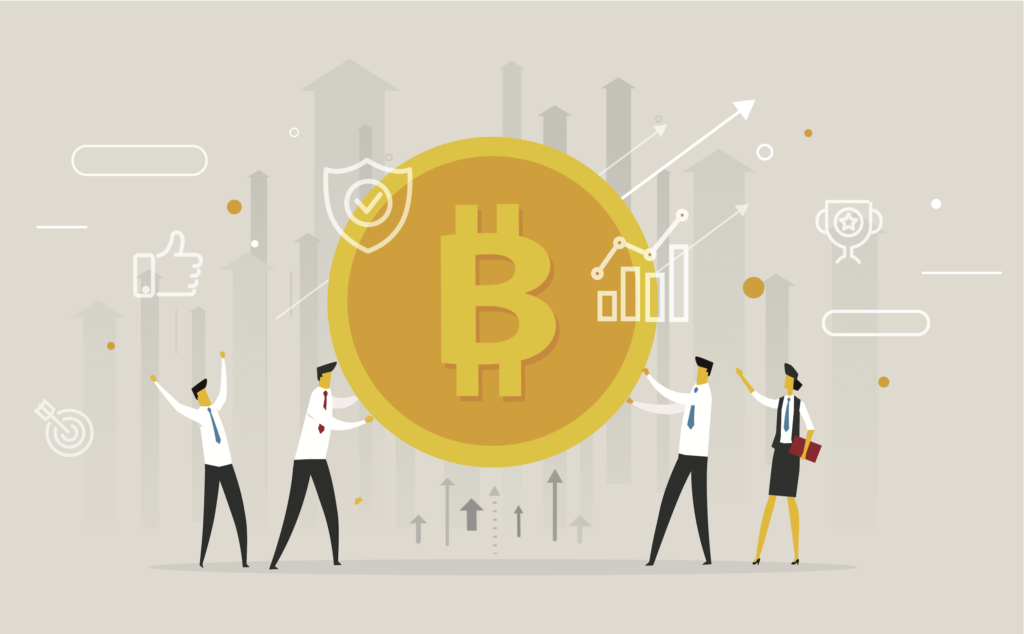 Here, we will be looking at the 7 most popular crypto job boards that can help you find your dream job. Before we do that, let's take a look at various roles that you can perform when working with crypto firms and organizations.
What Kind of Work Can I Expect to Find on Crypto Job Boards?
Just because you are not a talented programmer capable of writing Ethereum smart contracts, doesn't mean you cannot work with crypto companies.
Of course, the most difficult jobs are the ones that pay the most. However, it is possible to take the skillset that you already have and apply it to cryptocurrency. Here are the most common job roles currently in high demand by crypto companies:
Machine Learning Engineers
Programmers (for various tasks such as coding smart contracts to developing exchanges)
Journalists and Technical Writers
Financial and Research Analysts
Data Scientists
Cybersecurity Experts
Web Developers
Of course, these are not the only job roles available in the crypto industry. Even if you are a marketing executive, it is possible for you to switch to crypto and do your job for one of the thousands of crypto firms out there.
Simply put, cryptocurrency is a huge industry. As such, whatever your skill set, it is possible that someone somewhere has a need for it. Let's take a look at 7 job boards that can help you find that someone!
Top 7 Crypto Job Boards
1. Crypto Jobs List
Crypto Jobs List is one of the oldest, most well-respected, and one of the largest crypto job boards out there. As the name suggests, the job listings relate entirely to crypto. The only negative effect of this is that most of the jobs here are technical in nature (e.g. developers and programmers).
Some of the largest crypto firms search for applicants on this board. You have the ability to filter jobs by name, type, location, and even company. So if it is your dream to work for one of the major crypto exchanges, Crypto Jobs List may bring you one step closer to realizing that dream.
Another amazing feature of the website is to search for companies that share similar values. For example, you may be looking for a company that prioritizes the environment over profit, and Crypto Jobs List will be able to find such a company for you. You can also check how many people have already applied for the job to see if the job is competitive or not.
2. Cryptocurrency Jobs
Cryptocurrency Jobs is another job board that is quite simple in its name, but incredibly vast and complex in its functionality.
Just like Crypto Jobs List, you are able to search for a job by title, company, and job type.
However, the main way it is differentiated from the former is in terms of the kind of jobs on display.
There are a lot more jobs that relate to the financial and management aspects of cryptocurrency on Cryptocurrency Jobs than there are on Crypto Jobs List. It is also a great place if you are looking to hire someone to work in cryptocurrency, as each job listing is viewed an average of more than 25,000 times a month.
3. LinkedIn
Despite not being a specific crypto job board like the first two entries on the list, it is impossible not to include LinkedIn in a post about job boards.
LinkedIn is by far the largest social networking site for individuals. Not only will you easily be able to look for jobs in a niche of your choice, but you will also be able to meet and interact with like-minded individuals.
Since you can build and maintain a profile on LinkedIn, the website has insane long-term potential for your career. Your previous work experience and connections can help you get a better position. As an employer, you can conversely build and maintain a company profile that makes it progressively easier to find recruits.
4. Coinality
Coinality is a bit different from other crypto job boards. Instead of offering jobs only in the crypto niche, Coinality lets you find jobs that pay in cryptocurrency instead.
This is great for someone who is a die-hard believer in crypto and wants to see as little of fiat currency as possible. Due to the nature of the website, finding crypto-related work is also not difficult, as most of the jobs still relate to crypto and blockchain technology in one way or the other.
The website, while not being as polished as others on the list, does offer a few additional benefits. You can build your own resume and allow employers to find you directly. Conversely, employers can search through the directory to find suitable candidates.
5. Crypto Recruit
Crypto Recruit was one of the first crypto job boards to come on the market, and it shows. On Crypto Recruit, you will find anything from jobs for developers to marketers and sales reps.
Essentially, if you are someone who has a skill set not directly related to crypto, but you want to move into the industry, this is the job board for you.
Whether you want to work remotely or find a full-time job, Crypto Recruit has you covered!
6. AngelList
AngelList, like some other boards, is not crypto-specific. However, it is startup-specific. That means that this is the job board that various startups use to find a viable recruit.
Despite being very popular nowadays, blockchain technology is still in its infancy. There is a lot of work to be done before it sees widespread adoption like fiat currency. As such, new startups looking to disrupt the crypto space are springing up every single day.
If you want to work on one of these startups, then this is the job board for you. Of course, the payment methods and your actual salary will be very different when working in a startup, but those are the risks that you need to consider. Thankfully, you can see the salary offered at the beginning of the application process.
7. Upwork
While not exactly a job board in the traditional sense, Upwork is the world's largest freelance marketplace.
With advanced sorting and filtering options, it is not difficult to only see jobs that you want to see on the platform. The good thing about Upwork is that you can completely control your schedule, work as much or as little as you want, and get paid accordingly.
With at least a few hundred jobs posted each day, there is no scarcity for work. Programmers, marketers, and writers can all find something that suits their role.
Upwork is great for people who are not ready to leave their current jobs but want to slowly gain experience in the world of crypto. Complete enough projects with a high rating, and you could land a job with a highly reputable firm!
If you want (and if your current job allows it), you can also use Upwork for outsourcing i.e. paying someone to handle a part of your job for you.
Conclusion
We just went through 7 job boards that would be perfect for anyone looking to work in the crypto industry. While you are free to compare their pros and cons, we would recommend every professional to have a LinkedIn profile at the very least. Companies and recruiters are increasingly using the web to hire people, and LinkedIn is by far the most popular place for it.