Author: Ashton Lewis
Storing your cryptocurrencies securely is extremely important if you want to keep your investment safe for the long run. In this guide, I'll be uncovering the best Bitcoin & Cryptocurrency wallets which you can get today. To make this guide, I've tested and reviewed over 100 different wallets, so I have a good idea of which ones are the best to store your crypto. Let's get on with the crypto hardware wallet comparison!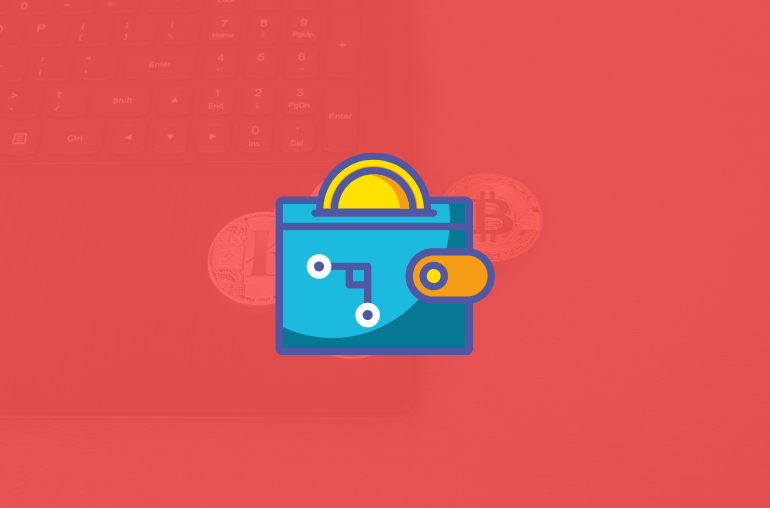 Types of Wallets
There are 5 main types of cryptocurrency wallets available right now, each different type is for a different device and has its respective benefits and flaws. Here are the main 5 types of Crypto wallets:
Hardware Wallets (similar to a memory stick)
Online Wallets (wallets you can access from your web browser e.g Chrome)
Mobile App Wallets (wallets which are accessed by an app on your mobile device)
Desktop Wallets (downloadable wallets for your PC or Mac)
Paper Wallets (these are literally just a piece of paper with some characters)
In this guide, I'll be showing you the best wallets for each of these different categories, some are available on more than one device, so you might see the same wallet in different categories.
Top 10 Bitcoin & Crypto Wallets (All Types)
As I mentioned above, this guide is split into different sections on the type of wallets available. I'm going to be starting off with my favourite type of wallet; hardware wallets since they are the most secure and then go onto the other types after that.
Hardware Wallets
It's so important to find a secure and trusted hardware wallet for storing your cryptocurrencies. I had a look at which hardware wallets other websites recommend and I have to say, they have all missed out some of my favourites! Here are my top 10 crypto hardware wallets:
Online (Web) Wallets
These wallets are perfect for those who want convenience and regular access to their cryptocurrencies. The typical use case for online wallets is trading. Even though your private keys are stored online, there are still some fairly secure online wallets out there. Here are the top 10 online Bitcoin & Crypto wallets:
Mobile (App) Wallets
Everyone nowadays looks for an app that they can use on their mobile phones, this way they always have it to hand and can complete operations on the go. Similarly, Crypto app wallets are also a must-have for the average Crypto investor/trader. The following are my favourite Bitcoin & Crypto mobile app wallets:
Desktop (Downloadable) Wallets
Using a bigger screen to manage your digital (crypto) assets is sometimes necessary, especially for the traders out there. With that thought in mind, let's take a peek at the best desktop cryptocurrency wallets for PCs, Macs & more.
Naturally, you might still have some questions about the best crypto wallets, so keep reading if you'd like to learn more.
What makes a good Cryptocurrency wallet?
When it comes to storing your money, it's important to choose the right tool for the job. This is why reviewing cryptocurrency wallets is far more complex than it seems at first. You can't simply go to google, search 'crypto wallet' and download the first one you come across; how will you know that it isn't a scam? This is why our experts here at Blockduo.com have reviewed (almost) every wallet out there to bring you the best of the bunch. There are multiple things we look for in a good crypto wallet, so now I'm going to show you the theory behind our rankings and show you what to look out for if you come across other wallets in the future.
Security
We all know that this is the priority when it comes to finding a crypto wallet to use. You need to know that you can use the wallet with peace of mind that your assets won't be stolen from an anonymous person on the other side of the world. It's fairly easy to asses the security of a blockchain wallet.
Is it Open-Source?
Firstly, we check to see whether or not the wallet is open source (whether or not the code is available to the public) and if it isn't, then we check to see if the company behind the wallet is reputable. Closed source wallets can be dangerous as it means that the person behind it could have enclosed some nasty malware which steals your coins or even worse, takes over your whole device. To be as secure as possible, you should always try to use an open-source wallet, unless it is by a company like Coinbase in which case you're probably safe.
To check whether or not a crypto wallet is open source, check the website or main channels for information about it or you can just ask them directly. If you don't have any luck there, try checking for a GitHub repository for the wallet – if it is on there, it's likely open-source.
One of the most popular open-source wallets is the KeepKey and on the flip side, Jaxx is renowned for being closed-source.
When producing the rankings on this page, code source was used to rank each wallet, we favoured open-source wallets over those with closed repositories as they are generally safer to use.
Custody
'Not your keys, not your coins'. Having control over your private keys (being able to view and download) separates a custodial crypto wallet from a non-custodial one. Essentially, in lamens terms, if you don't hold the private keys for your accounts on the Bitcoin or Crypto wallet, it is custodial. If you can access your private keys, it is non-custodial, meaning that you are in complete control of your coins.
Non-custodial wallets are deemed safer by most people as it means that even if the wallet goes offline or stops working, you can still access your funds. There are inherent risks to holding your own private keys though, the main ones being that if you lose them, your funds are gone, the wallet won't be able to help you (this is why you should back-up your wallet) and additionally, if you're physically threatened to hand over your private keys, you have slim chance of getting your money back if you are using a non-custodial wallet.
Not all custodial wallets are bad though, there are some benefits to using a custodial wallet, even if it goes against the main principles of cryptocurrency. Generally, if you use a custodial wallet with good track-history and reputation, you may be insured against hacks and similar security breaches and also, if you lose access to your account, you can get it back by proving you are the account holder. In fact, some people don't trust themselves and prefer to use a custodial solution, there's nothing wrong with that.
Recommended non-custodial wallet: Ellipal Titan
Recommended custodial wallet: Luno Wallet
When making this guide, custody played a key factor in the rankings of the wallets in the tables provided above. We generally rank non-custodial wallets higher since they are usually more secure.
Multisig Support
Multisignature or 'Multisig' for short is a security technique adopted by some Bitcoin & crypto wallets whereby multiple different digital signatures are required to make a transaction. This increases the security of the wallet as it means that even if someone can gain access to one of your keys, they can't use the wallet if Multisig is enabled. Wallets which provide this are by far more secure than those which don't. It seems to be overlooked by a large portion of wallet developers for some bizarre reason. If you're looking for a secure Multisig wallet, I recommend the Coinbase web wallet as it requires 3 keys to authenticate a transaction, therefore it's deemed as a pretty secure crypto wallet.
Hot & Cold
No, I'm not referring to what the weather outside is like. These are terms related to cryptocurrency wallets. To put it simply, a hot wallet is when your private keys (passwords) are stored online and a cold wallet stores your private keys offline (in an offline device for example). Here's the main things you need to know about hot and cold wallets:
Hot wallets are less secure than cold wallets
Web & mobile wallets are usually hot wallets
Hardware wallets are usually cold wallets
Now that you know the basic things about the two different types of wallets, I'm going to show you why it matters so much.
When your private keys are stored online (hot wallets), hackers can gain access to them easier than if they were stored offline by using website vulnerabilities and phishing methods. When your keys are stored offline in a hardware wallet, the hacker would have to physically have access to your device in order to get your private keys. This is why most people with a basic knowledge of how crypto works will tell you to fork out and get a secure hardware wallet rather than relying on web or mobile wallets. As a rough guide, if you're investing any more than $1,000 in crypto, a hardware wallet is a must.
I would personally recommend the SafePal for beginners and for more advanced users, I would say that you're best off with the Cobo Vault.
Tamper Protection (Hardware Wallets Only)
The final factor in regards to security which we look for applies only to hardware wallets. These are devices which store your private keys offline in a physical device, kind of like a USB memory stick or a small tablet. A common method for hackers to gain access to hardware wallets actually occurs before you even accept delivery of it! It's been known that before delivery, people have tampered with hardware wallets so that later on when you put your cryptocurrencies on it, they send them out to their accounts – sneaky, right?! Most hardware wallet companies have become wise to this security vulnerability now and tamper-proofed their devices, some more than others. So when buying a cryptocurrency hardware wallet, you need to make sure that there is some kind of tamper-protection features on the device. In terms of tamper-proofing and all-round security, I would recommend buying the Ellipal Titan, it's reasonably priced and by far the most secure on the market in my humble opinion.
Functionality
When assessing crypto wallets, we also look at the functionality of the application to decide where it should be ranked. We used the following factors when producing the ultimate crypto wallet rankings at the top of this page.
Multi-Currency Support
Not having to have several wallets for different currencies is the dream. It's great when you can have a wallet which is multi-currency, meaning that you can store more than just one crypto on the wallet (the more the better in my opinion). On the other hand, the wallet shouldn't compromise on security to have more assets for example. A common multi-currency wallet supports currencies like Bitcoin (BTC), Ethereum (ETH), Litecoin (LTC) and XRP (XRP). My personal preference when it comes to multi-currency wallets is the Sugi Wallet, it's slick and supports a wide range of different cryptos.
Blockchain Fees
The majority of Blockchains require a small fee (usually less than a dollar) to complete transactions in a decentralised manner. Some wallets don't even give you a choice when it comes to the fee, they decide for you. This is fine for beginners, but for those a bit more familiar with cryptocurrency may wish to decide how much they pay for the transfer. Wallets which give you the option to decide your fee or just use their recommended fee are perfect and those who don't let you choose aren't as good for me. Most hardware wallets like the Ledger Nano X let you choose your own fee whereas wallets like Coinbase don't give you a choice.
Address Generation
An added privacy feature which some wallets provide is where each time you use the wallet address, a new one is generated so that no-one can track your incoming payments and where you send crypto onto. The wallets that do this don't delete your old addresses, you can still access them, but it recommends that you use the new one for privacy. I think that this is a neat feature which all wallets should offer, but not many do, unfortunately. For this feature, I recommend getting the Swiss-made BitBox wallet, it automatically generates a new address each time, I love using this wallet because they've even thought of little things like this which have a big impact on privacy.

QR Codes
Do you know those weird black and white squares which never really went mainstream? Well, they did in the crypto world. Cryptocurrency wallet addresses are usually quite long and a resemble the time when you randomly smack your keyboard and typing out long strings of random characters can be difficult and time-consuming. Can you imagine being at the checkout with a long queue behind you and spending 10 minutes entering their receiving address just to get one letter wrong in the end? For this reason, QR codes are widely used in crypto wallets to send and receive cryptocurrencies. Many wallets offer the functionality, but there are some which don't. In making this ultimate guide to the best crypto wallets, we ranked wallets with QR compatibility higher than those without it. This feature is especially important with mobile wallets. The Abra mobile crypto wallet is well-known for being QR-ready and they even make it look cool by incorporating the crypto in the QR code.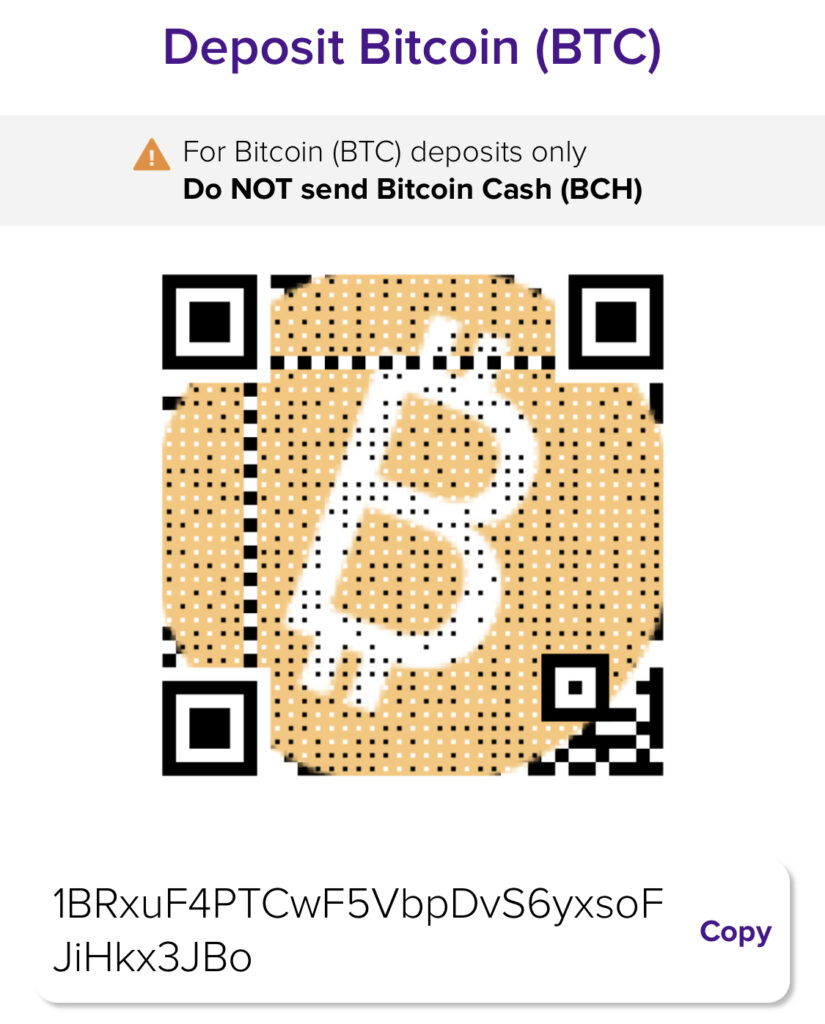 Design
Of course, it's not just functionality and security that we look at, although they are the most important factors to consider when getting a cryptocurrency wallet. We also asses the design of a wallet, as it can improve the overall user experience and make it easier for cryptocurrencies to be adopted. So, with this in mind, let's take a look at some of the most well-designed wallets.
Sugi: nice modern feel hybrid wallet with multi-currency support
Blockchain: great colour scheme and user interface
Ledger: amazing interface for a hardware wallet
Crypto Wallets You Should Avoid
The cryptocurrency landscape is usually safe so long as you use trusted products and services, but of course, there are people out there attempting to cause harm by scamming innocent victims. To help as much as I can with this, I've put together a list of wallets which you should avoid due to lack of information or other red flags like closed-source code and anonymous developers which are potential scams.
Cryptocurrency Wallet FAQs
I know it's hard to believe, but there's a lot of questions which I haven't answered yet in this guide. This section will cover some of the most frequently asked questions about Bitcoin & cryptocurrency wallets.
How do Cryptocurrency wallets work?
Crypto wallets work by giving the user an ability to sign a transaction on a blockchain. They also show the balances for their connected accounts by scanning the blockchain for the cryptocurrency constantly. Most wallets store a complete version of the blockchain on their servers and then your wallet interacts with the server to complete actions.
Which Crypto wallet supports the most coins?
The Ellipal Titan supports the most cryptocurrencies of any wallet available on the market with a huge number of 7000+ supported coins.
Do you need a wallet?
Yes, it's recommended that you use a sepeate wallet to a cryptocurrency exchange for utmost security. If the exchange gets hacked, you might not be able to recover your funds.
What is a private key?
A private key is a string of letters and numbers which is used to verify transactions on a blockchain. You could say that it is a bit like a password you would use to login to your email for example.