Ember Fund is a cryptocurrency investing app which allows you to invest in top crypto index funds with automatic rebalancing in a non-custodial manner – meaning that you control your own funds and not some other company on the other side of the world.
Ember Fund Access Bonus Code
Register on Ember Fund with this referral link and get a 1% deposit bonus up to $100 on your Ember Fund account.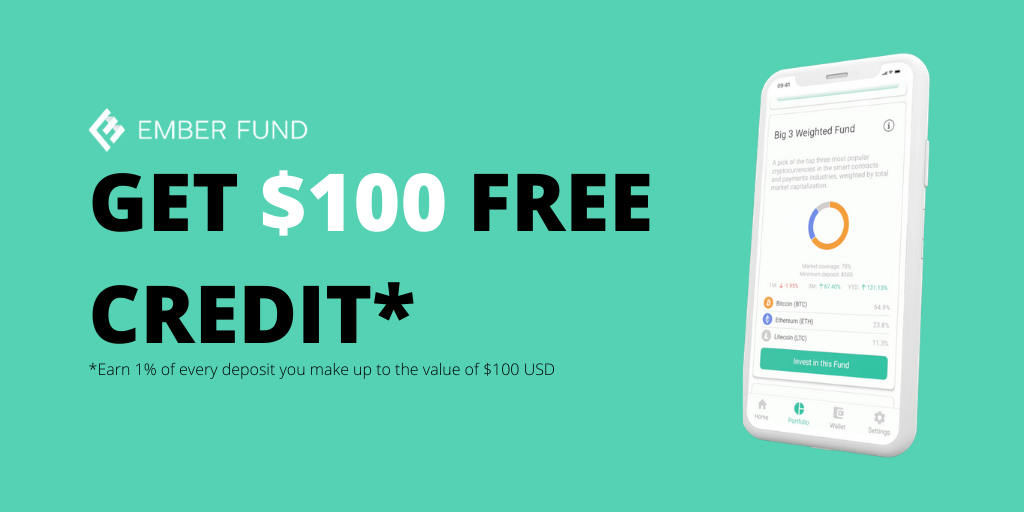 What is Ember Fund?
Ember Fund is a revolutionary app that lets you invest and create cryptocurrency index funds. The app aims to create a simple and secure way to invest in a range of different cryptocurrencies all from one app. Ember Fund fundraised through Republic, a modern crowdfunding platform in 2020. Here are some of the main features of the app:
Non-custodial (you keep hold of your funds)
10K+ Users Worldwide
One-Tap Investing
Low Minimum Deposit ($100)
Ember Fund Referral (Explained)
I started using the Ember Fund app in early 2020 and realised it's potential to change the way people invest in cryptocurrencies. Whilst using the app, I discovered that they run a referral program to help spread the word, this referral program gives anyone who signs up with your link a 1% deposit bonus up to $100 and you also receive the same bonus. So, if you're thinking about trying our Ember Fund, use our Ember Fund referral link and we'll both get a 1% deposit bonus up to $100 in value – it's a win-win! Payouts are made directly in Bitcoin to your Ember Fund wallet. Note: You have to use the referral link on a mobile device to get the free credit bonus. Learn more about the Ember Fund referral program here.