Margin is a smart Bitcoin & cryptocurrency trading bot which lets you create fully automated strategies with the use of technical indicators. Margin.de is suitable for retail investors as well as professional fund operators and companies. In this guide, I'll be showing you how you can save 10% on any Margin.de licence by using our exclusive Margin coupon code.
| | |
| --- | --- |
| Coupon Code | BLOCKDUO10 |
| Discount | 10% (Any Licence) |
Some of our other popular cryptocurrency offers include the FTX referral code & Bybit referral code.
How to use the Margin Coupon Code
Getting your exclusive 10% discount on Margin is nice and easy, all you have to do is choose a licence and then apply the code BLOCKDUO10 at checkout for an immediate discount – what's not to like? Here's a more detailed guide on how to redeem your Margin.de coupon code:
Visit Margin.de
Create a free accounthttps://blockduo.com/go/margin/
Click 'Buy Now'
Select a licence (one-off payments)
At the checkout, in the coupon box, enter the code BLOCKDUO10 and then hit 'Apply code'
All done, you'll now see the discount applied in your checkout preview, you can go ahead and buy the licence with the 10% discount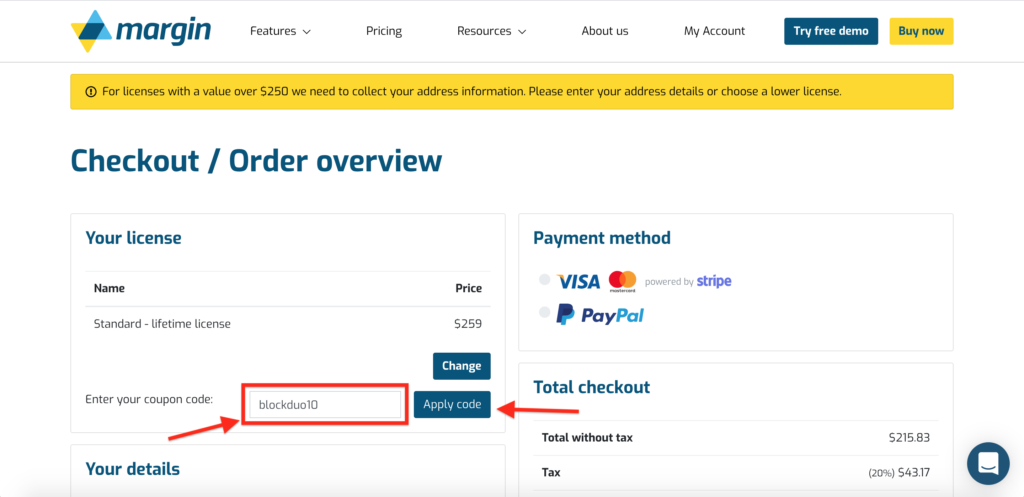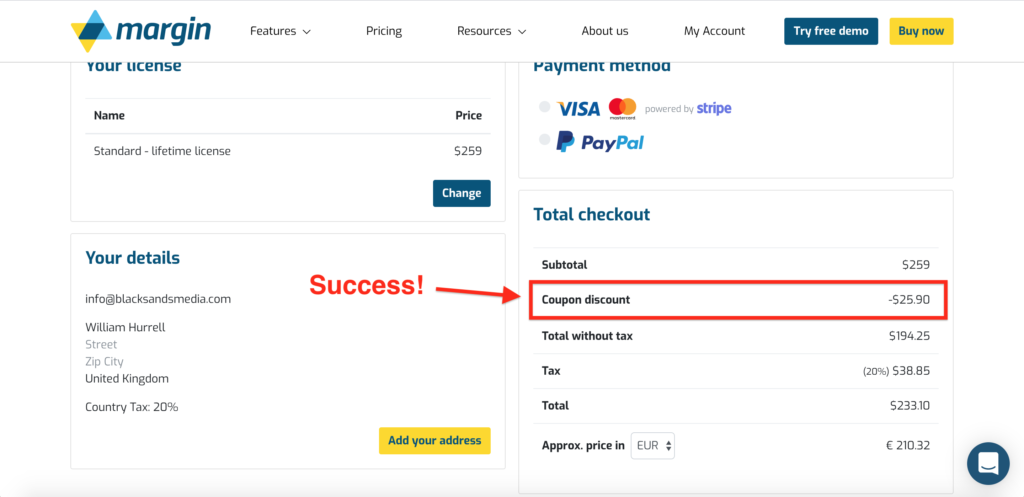 Margin Deal FAQs
Here are some of the most frequently asked questions about the Margin coupon code:
Is the coupon valid?
Yes, the Margin coupon code BLOCKDUO10 is valid and does not have an expiry date.
Can I use it more than once?
There's no need to use it more than once as the licences are all lifetime, although, if you want to purchase a seperate licence, you can use the coupon code again.
Are there any other coupon codes?
There are currently no other coupon codes for Margin.de, this is the best deal around! So grab it while you can by using code BLOCKDUO10 at checkout.